Access Our Free Webinars & Training
Strategies For Keeping Your Team Productive In A Remote World
Remote work is increasingly becoming the norm for employees across many industries. In this webinar, we will look at the best ways to measure employee performance, and how to ensure your employees are just as effective from their homes as they are from the office. Our CEO Shael Risman, and Vice President of Operations, Jay Da Costa will be hosting a free webinar on "Strategies For Keeping Your Team Productive In A Remote World" + Q & A on Thursday, January 28th at 12pm EST.
NEW Microsoft Teams, Tools & Features For Better, Faster Remote Team Collaboration
Our President, Michael Sugrue hosted this webinar on the NEW Microsoft Teams Features that are making our work week more productive and convenient. We covered Microsoft Teams Cybersecurity​ Threats, NEW & Coming Soon Microsoft Teams Features​ and Apps we use in Microsoft Teams.
Mental Health Practices Every Business Can Replicate For a Healthy Corporate Culture
Our CEO, Shael Risman has been a long-time CAMH supporter and speaker on corporate culture and mental health. If you are a business leader looking to promote mental health practices within your own organization, if you manage a team, or if you want to learn how to encourage a more inclusive and healthy professional space, then watch the entire recording.
Critical Cybersecurity Controls Every Business Needs + Q & A
Cybersecurity controls are essential to gauge your current security stance against a set of global standards and best practices, and also to help determine the right security tools to use. This is the only way to know if your business is truly secure. We've come up with a set of controls that every small business should have in place and want to share our process with you.
Client Retention: In a COVID-19 World + Q & A
PACE Technical retained 99% of clients and maintained over 99% Client Satisfaction during the COVID-19 Pandemic. Find out about our successful client retention strategy, and how to ensure that your clients value you even more during and after a crisis than they did before.
Moving To The Cloud + Q & A
Given the current pandemic, many businesses have now transitioned to a remote working environment for some or all of their staff. The topic of Cloud Services is of great relevance regarding how we currently run our businesses and how we'll run them in the future.
I.T. Emergency Preparedness For Your Business + Q & A
Business Continuity and Emergency Preparedness is on every business owner's mind. COVID-19 has shed an important light on the benefits of Continuity Planning, and how it can help to navigate through the implications of any disaster.
Working Remotely and Keeping Your Culture Alive + Q & A
COVID-19 has forced most of us to transition to a remote work environment. Now that we're working from home, it's not just as simple as asking your team to operate as they would in the office. There are legitimate concerns about employee productivity, enthusiasm and engagement. Company culture still matters even when your team is no longer face-to-face on a regular basis.
Microsoft Teams, COVID-19 IT Issues + Q & A
COVID-19 has presented us with many business challenges including working remotely and trying to keep up staff communication, collaboration and productivity in a remote environment.
COVID-19 Cybersecurity Threats Training + Q & A
COVID-19 has presented us with many business challenges including the increase in cyber-criminal activity and phishing threats. PACE is here for you, and as part of our efforts to help our business community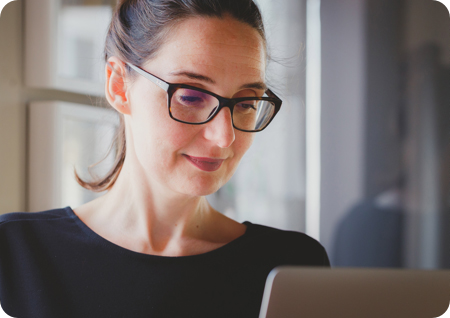 We manage all the IT heavy lifting so that you can concentrate on building your business.
No more IT headaches caused from blind spots and areas of unknowns.

A clear, systematic, and process driven approach to managing your IT.

Protect your business, prevent cyber risks and exposure to threats.

Safeguard your business reputation.

No more wasted IT dollars with effective budgeting and strategy planning.